Canada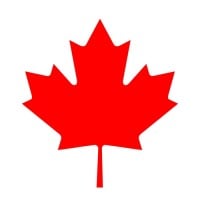 Canada is a country in North America that is next to the United States, and it's the 2nd largest country in the world (size is 9.985 million km²). This country has 10 provinces, and 3 territories. Canada became a dominion on July 1, 1867. Its 10 provinces are: Ontario, British Columbia, Quebec, Alberta.
Canada's good because our economy doesn't really have any thing to do with war so that tax will be low and if you live in Alberta you don't have to pay PST. If you want to move you don't have to ask the government to move and our economy is now the most stable. If you ask me Canada is the land of the free and we don't worry about people blowing up planes. Canada doesn't own any nuke so people don't think of us as a threat but we are one of the most peaceful places on earth.M+330
"Idiot America is land of the free"
Yeah, America is totally the land of the free. That is why you have your government is spying on you, the police force abusing their power, like that black man who got shot by police in Missouri, and you go to jail for saying bad things about your pathetic government. Yep, totally a place of freedom. Get a grip! Please stop with your arrogance. There are many more countries, like Canada, that are much more free than the police state known as the US.M
It's safe, no war, it's beautiful and there is almost no criminals.
I know that 'cause I live here.
M+240
I think Canada is the best in terms of freedom, even though I've never been there… I can say these things because I know a lot of people migrating there… And their feed backs about Canada is great…M+190
Canada is the best because Justin Bieber is from itMnew
2Australia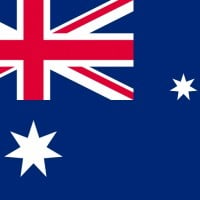 Australia, officially known as the Commonwealth of Australia, is a country comprising the mainland of the Australian continent, the island of Tasmania, and numerous smaller islands . Australia has a very warm climate and is very dry .
Australia is really nice country. Australia is a very high developed country characterized by a very high rank of Human Development Index. This country is also strong in financial, and really multicultural where you can meet people around the world. The citizens are friendly and you can enjoy a freedom life. Australia has it's best city in the world, Melbourne which ranked as the most liveable city in the world. Climate diversity makes Australia become more unique where you can enjoy the tropical climate at the north of the country, desert at the west, and subtropical climate at the southeast of Australia.M+123
If I was a poor man then Australia is the best place to be poor in as it has a great safety net, not too cold and a lot of opportunity to get off the canvas. If I was a rich man then Australia is a great place to live: Good security, Good Weather, Good Beaches, Good Food and Good Business opportunities. Canada- Weather is lousy, US- No safety net, so it has low security, Europe – Too much Government interference and weather is lousy. New Zealand is similar to Australia to except the place has too many New Zealanders. Thailand is Up there with Good places to live if you had a few bucks. At the end of the day it is up to what you want : for me it is about : Good Air, Good Food, Good Water, Good Weather, Good scenery and the economic freedom and health to enjoy them.M+89
Easily the coolest country on earth. One of the only truely free countries. You can do what you want, whenever you want. As long as you don't get caught of course!M+65
Great country to live in but, they have the worst military because they lost a war against Emus.Mnew
3United States of America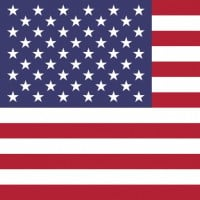 The United States of America, or the U.S.A. for short, is a federal republic composed of 50 states, 48 of them are contiguous states. There are two other states, Alaska and Hawaii, which are north and south of the contiguous states, respectively.
That stereotype is so not true. Most people here are friendly and will help you if you need it. Other than the enormous amount of political correctness forced on us, we have the freedom to do just about anything as long as it's not abusively illegal. Everybody in the world takes great risks to come here—I live right on the Mexican border and thousands get through every day. We need jobs and a sane political system, neither Democrats nor Republicans. We need a president who puts American citizens' needs first before special interest groups or foreign nations. Regardless, I wouldn't live anywhere else.M+111
Well said. America is the most friendly nation in the world. If you leave for awhile and come back, the friendliness will shock you. Going elsewhere in the world, some people are put off by the friendly nature of Americans. I think they see it as either shocking or fake, and thus don't like it.M
If you have a dream, America is the place to make it happen. Don't believe the hype! America is beautiful and full of opportunity.M+85
It all depends on what part of America you live in, what your skin color is, how you look, what your sexuality is, what your dreams are, etc.
It also depends on what you consider a positive. While we brag a lot about our entertainment, seriously look at our entertainment. We have given up part of our civilized achievements for the sake of reality T.V. fights and people with lack of talent. It is at a high state of shallowness.
A lot of your perception of America is going to be based on where you live and how much of America you've actually visited. I've been to places where I felt like a total outsider because people just stare but won't greet you. I've also been to places where they pay no attention to you.
Right now our biggest flaw is politics and religion. Each main party is ugly towards the other and though we talk about "fair" and "democracy" we laugh at third party candidates and discount them before debates ever begin. We have people …more – LjubljanaM+15
Stunning architecture, marvellous food, caring people, structured government and rules and it's a very organised country. The United States of America is a spectacular country with diverse things all around it. The only problem is that the crime rate can scare people away from this country. But most countys, cities and neighborhoods are safe and have police trooping around them 24/7. And, this is the place where dreams come true. Although many people don't have jobs and the people who do gain little money, most celebrities started their career in the U.S.A. and the people here are really caring and helpful. If you're locked out of your house, you can call 911 and they can gladly help you open it. And if you're walking down the road, people just say "Hi! " to you out of respect. That is true kindness. This is the place were you can see various musical performances, millions of game shows and celebrities on tours in real-life. And this is the center of food, especially when it come to …more – davakohM+23
Only canadians complain about the freedom to stuff your face and live your life how you wantMnew
4Sweden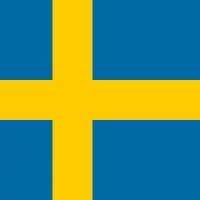 Sweden, officially the Kingdom of Sweden, is a Scandinavian country in Northern Europe.
Swedes are very kind and are very environmentally conscious. Swedes have a high equality rate and are full of culture. Alfred Nobel, a swede, invented dynamite(not the song)and other swedes invented the zipper and the wrench.M+74
Beautiful country. I lived in Sweden for now 6 years and I don't regret anything. I was from Norway before but Sweden is seriously the best place I've been to.M+48
Freedom and love all over the country. That's the way of living.M+49
Easy country where nothing is complicated, and the friendliest people in Europe. Also Sweden is the country of quality, from their roads to their machines (Volvo, Husqvarna, Ericsson) and to their meet (one if the best and most organic meet in the world). The restaurants are of very high quality. You will most likely get better tapas in Stockholm then in Malaga, and better Pizza then Milano, and surely better service then anywhere.Mnew
5England
Very nice place to live but every journey/holiday takes forever to get to England, the last time I went there was brilliant.M+56
I love England. Free healthcare. Democracy, (in America, they say we have "democracy", but we don't. Far from it actually). Education, education is WAY better in the UK. Children actually know something. Housing is cheaper(yes, houses are smaller). Cars are cheaper and get better MPG(again, cars are smaller). Shopping is cheaper, people can actually afford to eat healthy in the UK. People are friendly, and closely knit communities. Acceptance, they accept anyone of all differences. Same sex marriage is going to be legal soon, so I can get married, there instead of the US. And the monarch helps the country, in good times and bad, she is always there for us, and gives us something to be proud of. GOD SAVE THE QUEENM+48
Everyone in England, looks out for each-other and cares for anyone, who comes to the country as an immigrant.
Oh yeh, and we have free health care (like Canada).M+45
England is a really good place to live in, maby try come on a trip trust me you will enjoy!Mnew
6NorwayNorway, officially the Kingdom of Norway, is a sovereign and unitary monarchy whose territory comprises the western portion of the Scandinavian Peninsula plus the island Jan Mayen and the archipelago of Svalbard.
Norway has one of the highest life satisfactions. Meaning the people in Norway are living in the happiest Country on Earth. The crime rate is moderately low, the environment is clean. The environment is magical and the people are happy. And they have potatoes.M+49
I have visited this country several times. One of the best social security system in the world. People with disabilities living in a very good quality life. Clean environment with very hygienic food.M+37
I've been to Norway several times, and it's the greatest country I know! People are so nice, the crime rate is low, but it has unusually high taxes, and everything is extremely expensive. I had to spend 25 bucks on a cup of normal black coffee. But it is a really awesome country!M+18
Human development indexMnew
7Germany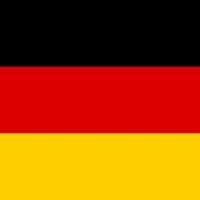 Germany was formally united in 1871 under the initiative of Bismarck with King Wilhelm of Prussia as emperor. The previous 'Holy Roman Empire', basically a continuation of the empire of Charlemagne/Karl der Grosse was dissolved in 1806. ..
Clean places and very good infrastructure.M+111
Germany living standard is much more higher than the USA.M+94
Germany and Japan are the most popular countries on earth, according to the BBC Poll.M+84
Germany is hands down the best how can you compare Canada or the United States over Germany? First off health care whether you are rich or poor you have access to it and guess what they will take care of anything wrong with you asap and unlike many other countries guess what you don't have a gazillion dollar medical bill drowning you in debt. Rich or poor we all deserve healthcare as we did not choose to be born on Earth.
Second Education how much money is it to go to a University in America? I mean I never have got the concept why do you not want your country to be educated without drowning in debt? Well in Germany you can go to a University for practically nothing. Yes if younger smart enough can get in the books want to learn then well Bingo you can go to a University.
You can do an Ausbildung on the job training which most people have here and they know what they are doing here with work jobs etc ( why the economy is good here)and when they are done again they aren't …moreMnew
8New Zealand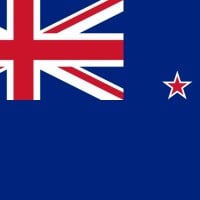 9/10 by far one of the most awesome countries to live in. It has so much. Theme parks, volcanoes, kind people, and so much more. C'on who wouldn't want to go see where lord of the rings, the hobbit and king kong was filmed swell as hundreds more. What can't yo do here? There's very little crime, no shortages of water, food, air :3. The best country…M+49
Stunning, perfect, beautiful place, New Zealand has everything from peace and tranquility to snowcapped mountain peaks, ancient exotic flora and forna, wild and wonderful, golden calm beaches, brilliant star gazing, awesome towns/cities/untouched national parks, friendly caring people, unique culture and history, stunning food and wines and the coolest little capital in the world. There is something for everyone there. Way better that Australia and number 1 in the world for me!M+28
I have thought about this a lot, and I concluded New Zealand is the best country to live in. It has one of the freest economies and presses in the world (unlike my home, the USA), It is neutral (unlike Canada and Iceland), would have the least amount of damage from a nuclear war (unlike Sweden and Switzerland which would suffer collateral damage from nuked countries like Norway and France). The country is beautiful (look up Milford Sound), wealthy and just overall probably the best place to live in the world.M+8
Id say that the 15% tax is the worst thing about living here. I can't buy stuff for crap – AeyM+4
churrMnew
9Japan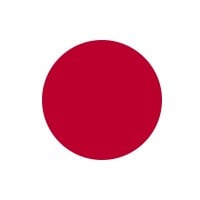 Japan is an island country in East Asia in the Pacific Ocean. It lies off the eastern coast of the Asia Mainland (east of China, Korea, Russia) and stretching from the Sea of Okhotsk in the north to the East China Sea and near Taiwan in the southwest. .
I was there about 20 yrs ago and I still remember vividly how great the Japanese. I can not forget all the beautiful places and the outstanding hospitality of this country. I highly recommend to each traveler to at least count in to visit Japan so they can experience the honesty and purity of the culture. The best way to educate kids the importance of family and descipline will go further on each individuals morals and lige being. I plan to go back and visit Japan before it is too late for me to travel, the number one country of Asia.M+153
High Tech countries and very polite people.M+137
I'M A JAPANESE I KNOW THAT THERE IS LESS ACCIDENTS HERE AND Japan's economy has been up and down for well over a decade now and considered to be in a stagflation state or in a period of very slow growth. When a major disaster occurs in a country that is experiencing economic flatness, the rebuilding effort calls for new investments and purchases which spur demand and also business. In light of this, foreign investor's (at least the smart ones) may look to buy Japanese companies' stocks and other Japanese financial instruments.
M+106
I love Japan and I want to live in there but I don't want to work in this country for some reasons – RoseCandyMusicMnew
10Switzerland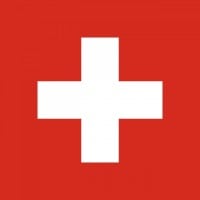 Switzerland, officially the Swiss Confederation, is a federal republic in Europe . It consists of 26 cantons, and the city of Bern is the seat of the federal authorities . …
Switzerland. Is. AMAZING. It's like one of the most beautiful places on Earth. :O Beautiful rivers, mountains, and forests, and the towns are so exquisite they seem to be out of a fairy tale. Nice weather, too, and absolutely no pollution. Heaven on Earth.M+35
Switzerland is an amazing country. I love it for many reasons, including the countries it is surrounded by. I particularly enjoy France, Italy and Germany. I has such verity, and is so beautiful!M+22
Switzerland is the most peaceful country in Europe. It has beautiful landscapes, people, food is not bad… Besides, it's a very rich country.M+15
Switzerland is like a paradise! It has nice chocolates,watches and banks.it's the bestMnew