A cargo plane crashed into the Atlantic Ocean near the international airport in Abidjan, killing four crew members and injuring six others, an Ivory Coast official said on Saturday.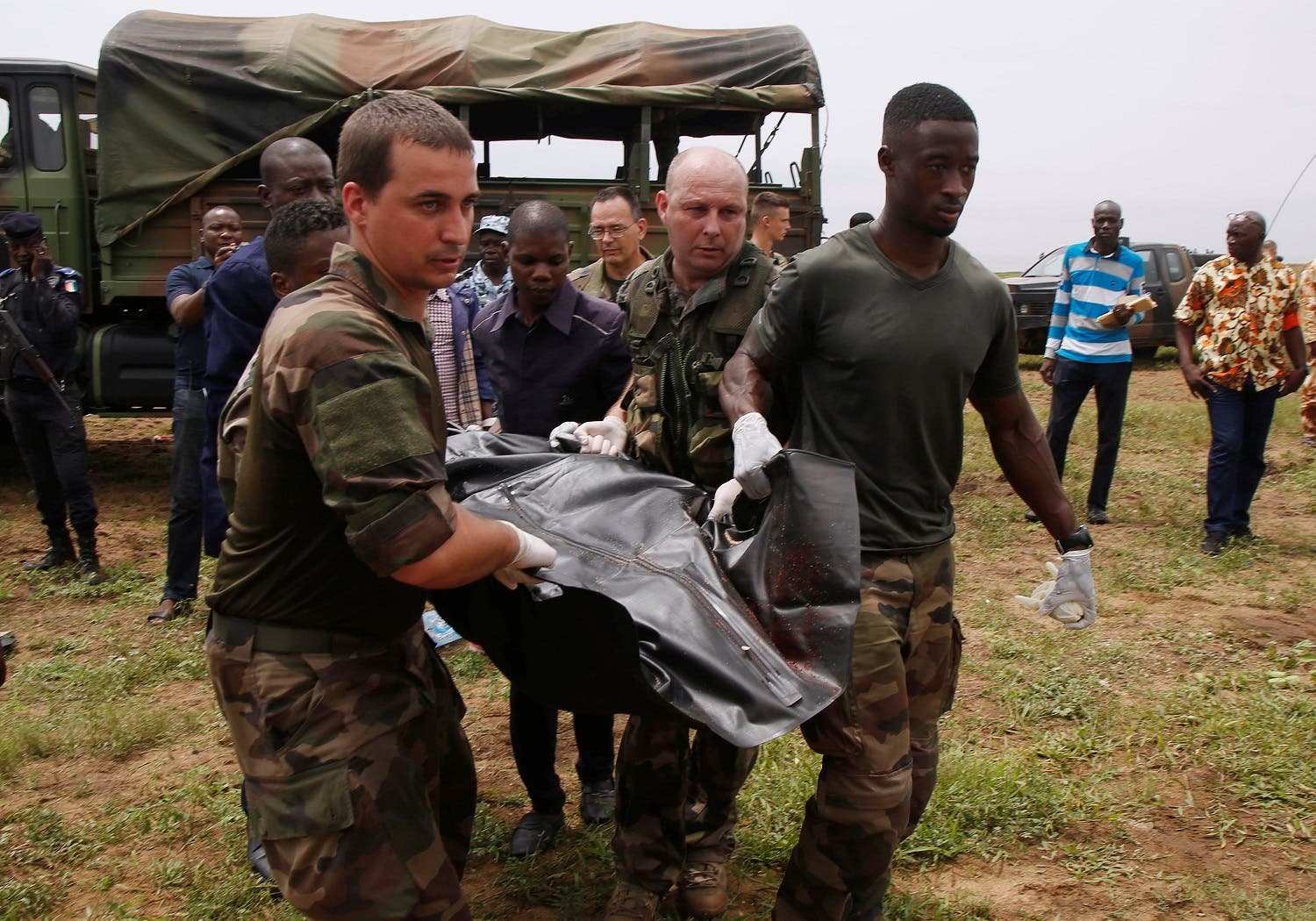 French soldiers and rescuers carry a body after a propeller-engine cargo plane crashed in the sea near the international airport in Ivory Coast's main city, Abidjan. (Reuters)
Ange Koutaye Ismael, a 19-year-old student, told The Associated Press he saw the four bodies carried out of the airplane, which had been broken in two in the shallow waters.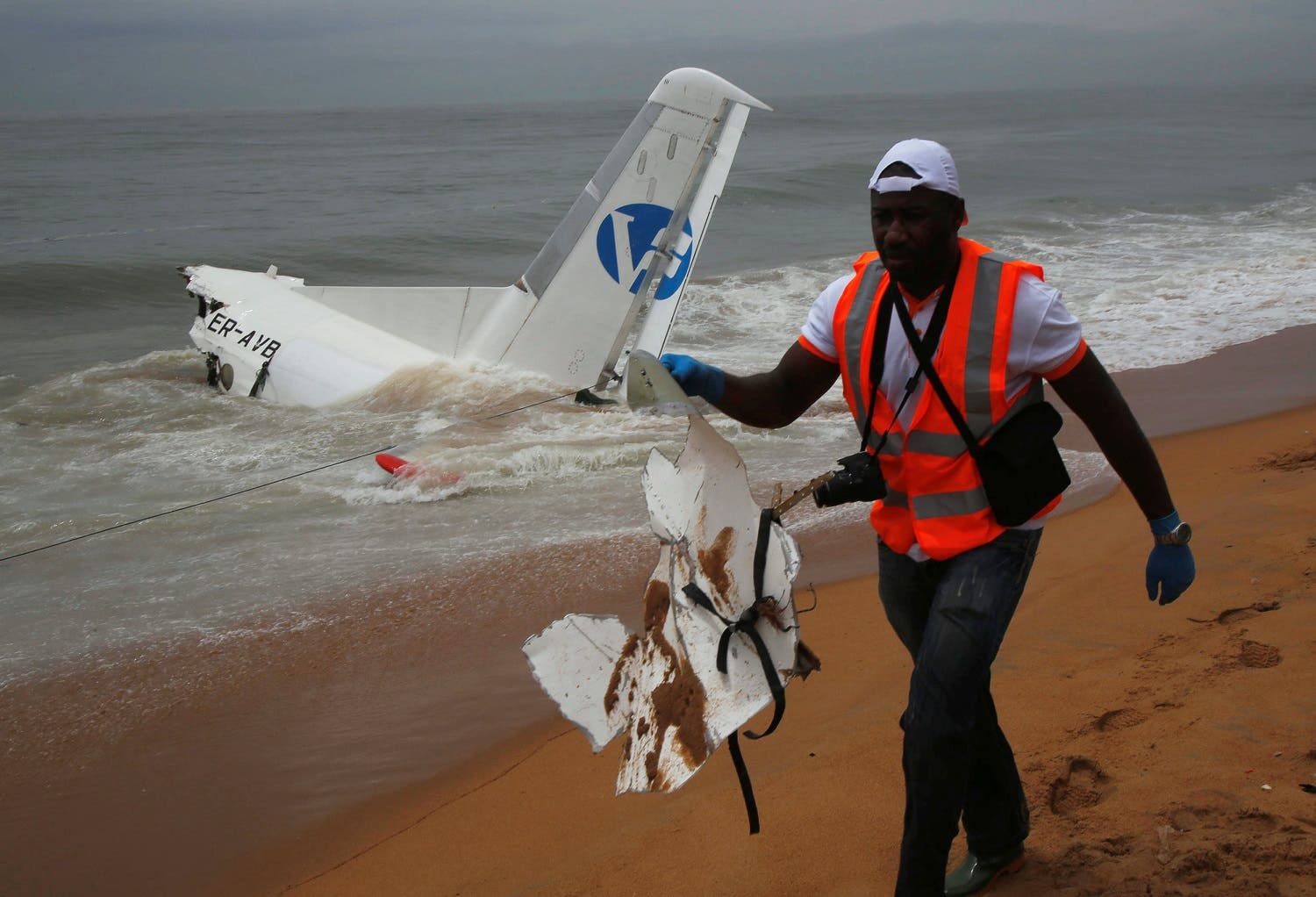 A rescuer carries a piece of a cargo plane after it crashed in the sea near the international airport in Ivory Coast's main city, Abidjan. (Reuters)
Stormy weather
Last Update: Saturday, 14 October 2017 KSA 17:01 – GMT 14:01