Unicef Australia has expressed concern at proposals that could see children as young as 10 held for two weeks without charge under new terror legislation.
They insist that a "clear distinction" is necessary between children and adults in the legal system.
A minister said the plans were needed because so-called Islamic State "specialises in recruiting children".
But opposition politicians and charities have expressed their concern that minors are included in the plans.
"Unicef Australia is concerned that the proposal could risk situations where children could be arbitrarily detained," director of communication Jennifer Tierney said.
"Children should only ever be subject to detention as a measure of last resort and for the shortest appropriate time.
"We urge Australian governments to consider the vulnerabilities of children and ensure strict safeguards for their rights and wellbeing in all circumstances."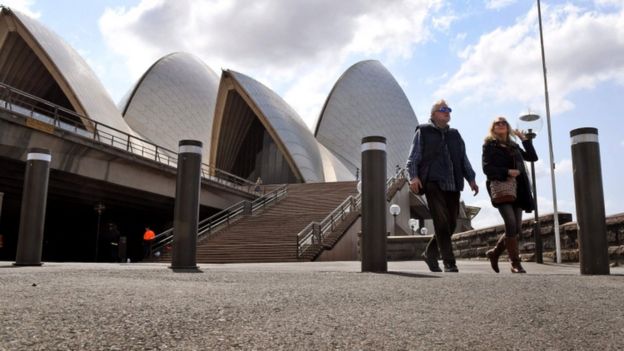 State and territorial leaders approved the plans with Australian Prime Minister Malcolm Turnbull at a Coalition of Australian Governments (COAG) meeting on Thursday.
Does a surge in airport security help?
Australian PM pushes tough anti-terror laws
But some opposition politicians claim they have been kept in the dark about the full details of the legislation.
'Shocking and drastic'
ABC Australia reported that opposition Shadow Attorney General said: "The government's provided no details at all, but at present, it's a shocking and drastic step to propose, without charge, the detention of a child of 10 years old."
But Justice Minister Michael Keenan has said it is "deeply regrettable" that the new laws must apply to minors.
"What about if an 11-year-old was planning to commit a terrorist act and the police didn't have any power to do anything about it?" he said on Australian radio.
"We can't have a situation where that is the case, so I am very happy for these laws never to be used."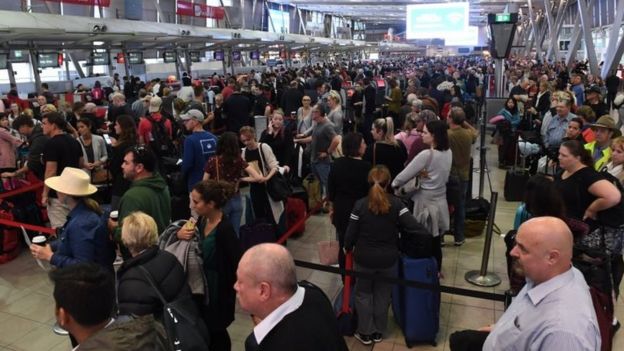 Mr Keeenan said safeguards would be in place for all minors and extra measures in place for under-14s.
The country has been attempting to reform its terror legislation to bring it in line with that of other nations such as the UK.
Australian police have foiled several alleged terror plots in recent years, including a suspected plan to bring down a plane.
Other measures, including the storing of driving licence photos in a national database and new laws against terror hoaxes are also in the new plans.